Meet Tom, Stemilt's Late Founder
Tom Mathison was a pioneer in every sense of the word. Born and raised on Stemilt Hill near Wenatchee, Washington, the third-generation apple, pear and cherry grower founded Stemilt Growers in 1964. He was also a driving force behind bringing Washington-grown fruit to the global marketplace.
Tom took the lead in his family's small farming business in 1947 after his father's tragic death. In 1958, he garnered a mere $88 on his 100-ton cherry crop. The disastrous year was the turning point for Tom, inspiring him to change his go-to-market practices. He took control over the quality of his fruit by opening a small packing operation and packing his fruit and a few of his neighbors' fruit. In 1964, Tom founded Stemilt Growers with the goal of delivering high-quality fruit to people everywhere.
Tom's innovative thinking positioned Stemilt as an industry leader early on. He was one of the first large organic fruit growers and adopted a sustainability program in 1989. Tom was also the first to put stickers on apples and pack cherries in bags, both of which are the norm today!
Tom's hard work and dedication to advancing the tree fruit industry earned him great recognition. He was named Cherry King in 1971, received the Silver Apple Award in 1991, was named Apple Man of the Year in 1996 and was Good Fruit Grower of the Year in 2002.
Family was Tom's greatest joy. Tom shared 58 years with his loving wife, Lorraine, before passing away in 2008. He was the father to three, grandfather to seven and had many great-grandchildren. His legacy of hard work and innovation continues to inspire his family and the entire Stemilt Growers team today.
Watch this video on the life and legacy of our founder, Tom Mathison.
Meet Kyle
Kyle Mathison is a fourth-generation grower who passionately farms Stemilt cherries (and apples and pears) atop Stemilt Hill in Wenatchee, Washington, the same locale that his ancestors homesteaded more than a century ago. Kyle is the son of Stemilt's late founder, Tom Mathison, and the father of current president, West Mathison and director of sales, Tate Mathison.
Kyle gets up each day with one mission in mind – to grow world-famous fruit. For Kyle, being world famous is a journey, not a destination. Throughout his journey, Kyle goes above and beyond to ensure that each piece of fruit picked from his trees looks and tastes fantastic. He feeds trees with homemade, nutrient-rich compost, plants the right varieties for the right locales, takes great care when harvesting fruit, and even watches the lunar calendar in order to produce the most flavorful fruit.
Kyle is not short on passion. His dream is to extend the cherry season so that people can enjoy cherries anywhere, almost anytime. He farms cherries in Washington State every July and August, and defies cherry-growing protocol by growing cherries at high elevations. He even "vacations" on his cherry orchard in Chile during the winter months to be able to harvest cherries a little longer.
Kyle's passion for growing cherries and his commitment to sustainability has earned him great recognition. He was named Cherry King in 2008 and was OTA's Organic Grower of the Year in 2013. But what is the greatest joy Kyle gets from farming cherries? That's simple. It's producing great-tasting cherries that build memory and trust with you.
Watch this video to learn how Kyle works to grow fruit that builds memory and trust.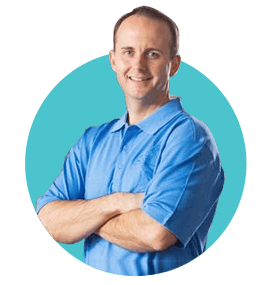 Meet West
West Mathison is part of the fifth generation of Mathison family farmers, and the current president of Stemilt Growers. West succeeded his grandfather and Stemilt founder, Tom Mathison, as president back in 2005 at the young age of 28. He is the son of Kyle Mathison, and older brother to Tate Mathison.
West grew up working in his family's orchards on Stemilt Hill near Wenatchee, Washington. His first job, at age 6, was to make cookies and coffee to serve to the orchard crew during their break. As he climbed in age, so did his responsibilities in the orchard. Before becoming president, West had performed various roles throughout the company, including production, sales, human resources, and as executive vice president.
As president, West works to carry on the traditions his grandfather began while also working to prepare Stemilt for future growth. The tradition of innovation continues under West's leadership, and is evident in Stemilt's success with new varieties like Piñata® and SweeTango® apples. Whether it is bringing new varieties to market or enhancing facilities with state-of-the-art technologies, West works to see that our goal of growing fruit that delights consumers is met.
Watch this video to hear West talk about how innovation drives Stemilt.
Meet Tate
Tate Mathison is part of the fifth generation of Mathison family farmers, the director of sales at Stemilt, and our farming expert on The Stem, a blog about all things fruit. His grandfather was Stemilt's late founder Tom Mathison, his father is cherry guru Kyle Mathison, and his older brother is Stemilt president West Mathison.
Tate grew up working in orchards on Stemilt Hill near Wenatchee, Washington, and learned the value of hard work at an early age. Today, he helps direct our sales team, but often escapes to the orchard to help with harvest and the packing line to see and taste the quality of the fruit going into a box.
Just like the generations before him, Tate is passionate about growing the best-tasting fruit, and works hard every day to ensure his family's tradition of farming continues for many generations to come. Learn more about our what's happening in the orchard from Tate by subscribing to The Stem blog.
Watch this video to hear Tate talk about his family's long history and passion for growing fruit.