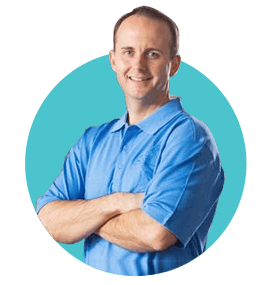 Meet West
West Mathison is part of the fifth generation of Mathison family farmers, and the current president of Stemilt Growers. West succeeded his grandfather and Stemilt founder, Tom Mathison, as president back in 2005 at the young age of 28. He is the son of Kyle Mathison, and older brother to Tate Mathison.
West grew up working in his family's orchards on Stemilt Hill near Wenatchee, Washington. His first job, at age 6, was to make cookies and coffee to serve to the orchard crew during their break. As he climbed in age, so did his responsibilities in the orchard. Before becoming president, West had performed various roles throughout the company, including production, sales, human resources, and as executive vice president.
As president, West works to carry on the traditions his grandfather began while also working to prepare Stemilt for future growth. The tradition of innovation continues under West's leadership, and is evident in Stemilt's success with new varieties like Piñata® and SweeTango® apples. Whether it is bringing new varieties to market or enhancing facilities with state-of-the-art technologies, West works to see that our goal of growing fruit that delights consumers is met.
Watch this video to hear West talk about how innovation drives Stemilt.