We want to hear from you!
Questions? Comments? Tell us more with the form below. If you have a product inquiry, please include what it is, when and where you purchased it. We will respond as quickly as possible!
Our Location
Stemilt Fresh Center
3135 Warehouse Rd.
Wenatchee, WA 98801
509-663-1451
Write Us
Stemilt Growers
℅ Customer service
PO BOX 2779
Wenatchee, WA 98807
Export
Stemilt's World Famous Fruits are available in markets around the globe. If you are looking to import our fruits for retail sales outside of the United States, click here.
Domestic
Our customers are an integral part in promoting our World Famous Fruits. If you're looking to partner with us on selling our fruits in the United States, fill out the contact form above.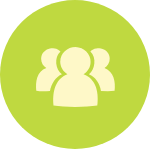 Careers
Cultivating people is half of our daily mission at Stemilt, and it can't be achieved without having great people on our team.
Join our team.
Donations
Stemilt is committed to supporting communities in which we live, work, and play. We strive to support programs we believe in. To learn more click here.