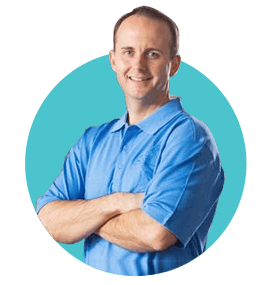 Like many that grew up in a farming family, West Mathison earned his first job at an astonishingly early age. At six, he was tasked with making and serving cookies and coffee to the orchard crews during their breaks! The older West got, the more his responsibilities grew, and soon enough he found himself fulfilling various roles in the family's fruit packing business at Stemilt.
In 2005, West, a fifth generation farmer, was handed the reigns to Stemilt by his grandfather and the company's late founder, Tom Mathison. He became president of the company at the young age of 28. Now, over a decade later, West continues to carry on the traditions his grandfather began, while also driving growth at Stemilt for the future.
May it be through continuous improvement and seeking out new varieties consumers like yourself will love, or creating a work culture that encourages humility and integrity, West is constantly working towards delighting consumers and cultivating people. He is devoted to breaking the cycle of poverty in agriculture communities and strives to create an environment at Stemilt that promotes happiness and health for team members and their families.
Meet a man who certainly needs no introduction. Known for his blue jean overalls, ponytail and passion for nurturing his fruit trees, fourth generation farmer Kyle Mathison gets up each day with one mission in mind – to grow World Famous fruit.
Kyle has been learning how to grow World Famous fruit since he was a young boy. However, being World Famous is not a destination, it's a journey. Kyle's journey has allowed him to go above and beyond the normal growing standards. From feeding his trees homemade, nutrient rich-compost to aligning his harvest time around the lunar calendar, Kyle has established growing standards unique to Stemilt products.
Kyle's dream is to extend cherry season so that you can enjoy cherries as many months of the year as possible. His passion for people extends into his cherries and every cherry that comes from our farms to your table is grown to build memory and trust. A good day for Kyle is one where he meets his goal of growing fruit that delights you, and doing it all over again tomorrow.
Tate Mathison knows the value of hard work. Since a young age, Tate has been tasked with every kind of farming job one can think of. From learning what it takes to grow organics to knowing the exact weight of a perfect cherry lug, Tate has been around every aspect of the business to fully understand it inside and out. He can look down an orchard row and know down to the date when it was planted and what variety the trees produce, even if it's a season when fruit isn't on the tree!
Today, Tate, a fifth-generation farmer, helps oversee Stemilt's sales department as Sales Director. Nothing gets him more excited than helping ship Stemilt's World Famous fruits to destinations across the world. But, he is also true to his roots and you'll often find Tate out in the orchards to help with harvest or down at the packing line to see and taste the quality of fruit making it into a Stemilt box.