Cultivate + Delight
You're family now! Join us on our journey to grow world famous fruits.
Explore Our Apples
Pear-fect-o!
Perfection is a journey that we never arrive at, but always work towards with every pear we pick.
All About Pears
Just Launched:
Cosmic Crisp® Apples
Cosmic Crisp® WA38 cv brand apples are a cross between Honeycrisp and Enterprise. They are a dream apple with the perfect flavor and texture balance, longest storage and natural resistance to browning.
It's the apple with ample sweetness that goes
beyond expectations for snacking, baking, and entertaining.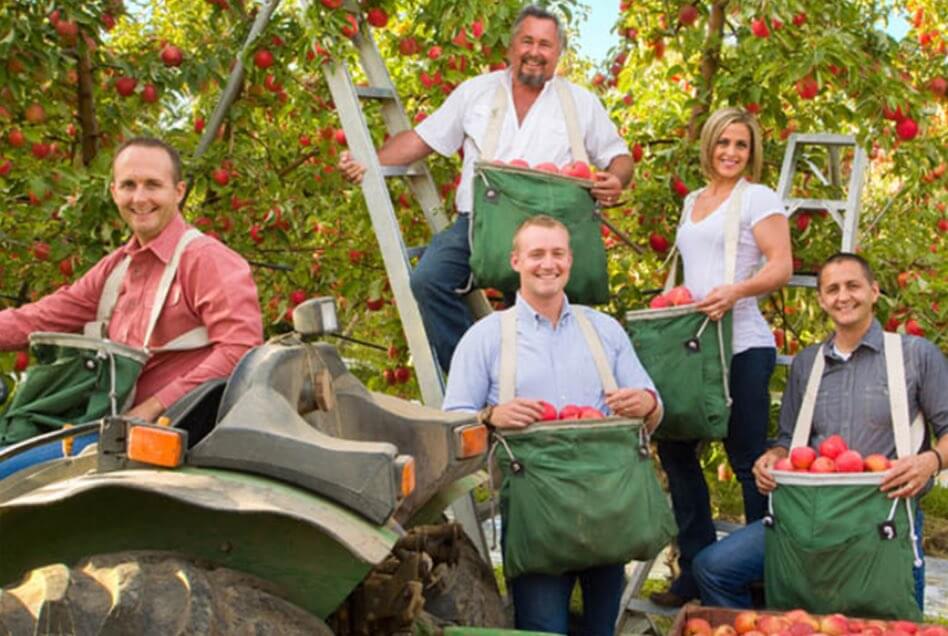 …rooted in six generations of Mathison family farmers.
It's centered on perseverance, innovation, and a commitment to wake with the sun for a day of hard work. Our story is what helps us grow world famous fruits that delight.