Cultivate + Delight
You're family now! Join us on our journey to grow world famous fruits.
Explore Our Apples
Pear-fect-o!
Perfection is a journey that we never arrive at, but always work towards with every pear we pick.
All About Pears
The Best Apple for Baking:
Piñata® Apples
Piñata® has a crisp, juicy bite, but what really gets people excited is its noticeable yet balanced sweet and tart taste and long-lasting pineapple finish.
Its heirloom parentage makes it one of the best apples for baking (it won't break down in the heat).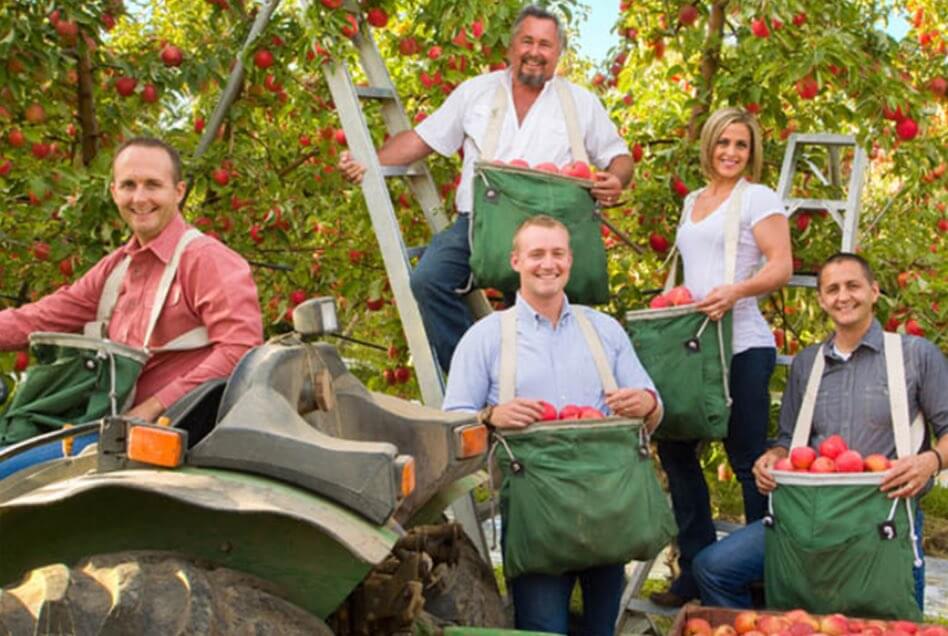 …rooted in six generations of Mathison family farmers.
It's centered on perseverance, innovation, and a commitment to wake with the sun for a day of hard work. Our story is what helps us grow world famous fruits that delight.