Cultivate + Delight
Your family now! Join us on our journey to grow world famous fruits.
Explore Our Apples
We're Cherry Excited
Our family's favorite time of the year is here! It's harvest time for World Famous Cherries.
Click for More Cherries
What's In Season:
Dark Sweet Cherries
It doesn't get much sweeter than cherries in the summertime, don't you think?! Just like their name says, our dark-sweet cherries are dark red to mahogany in color with a flavor explosion in every bite.
You'll love the crunch when you bite into one and the incredible sweetness, acids, and juicy experience that follow.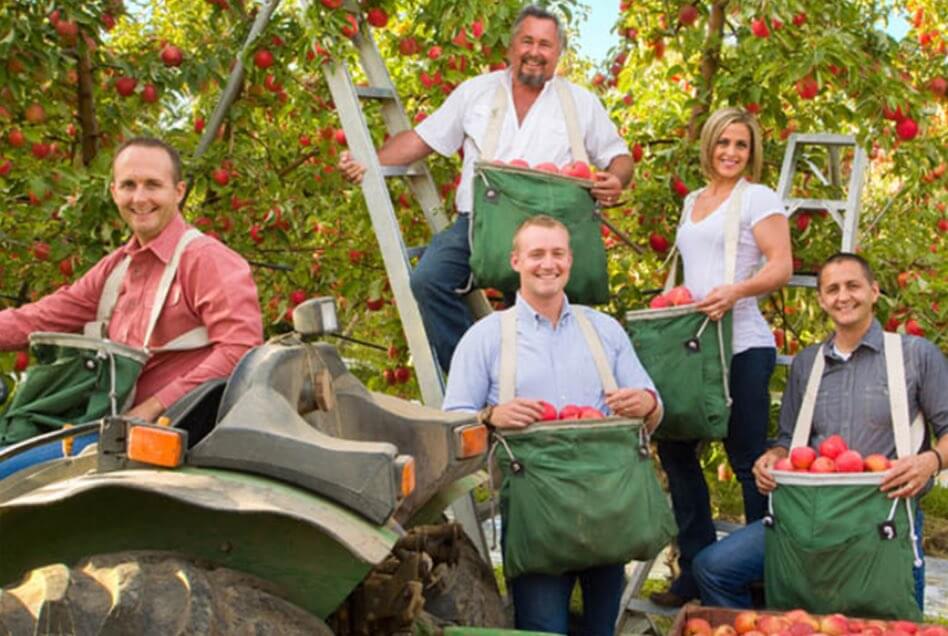 …rooted in six generations of Mathison family farmers.
It's centered on perseverance, innovation, and a commitment to wake with the sun for a day of hard work. Our story is what helps us grow world famous fruits that delight.