Cultivate + Delight
Your family now! Join us on our journey to grow world famous fruits.
Explore Our Apples
Pear-fect-o!
Perfection is a journey that we never arrive at, but always work towards with every pear we pick.
All About Pears
What's In Season:
SweeTango® Apples
Looking for the best of both worlds when it comes to your apples? SweeTango® is the apple for you. It's both sweet and tangy and has the loudest crunch on earth (we're serious). You'll love SweeTango® for its juicy crunch and hints of fall spices with vibrant acidity.
SweeTango® has larger cells than most apples (and more juice!) so it's best to keep
this one out of the oven. You won't go wrong
snacking on it, topping it
on a salad, or pairing it with cheese.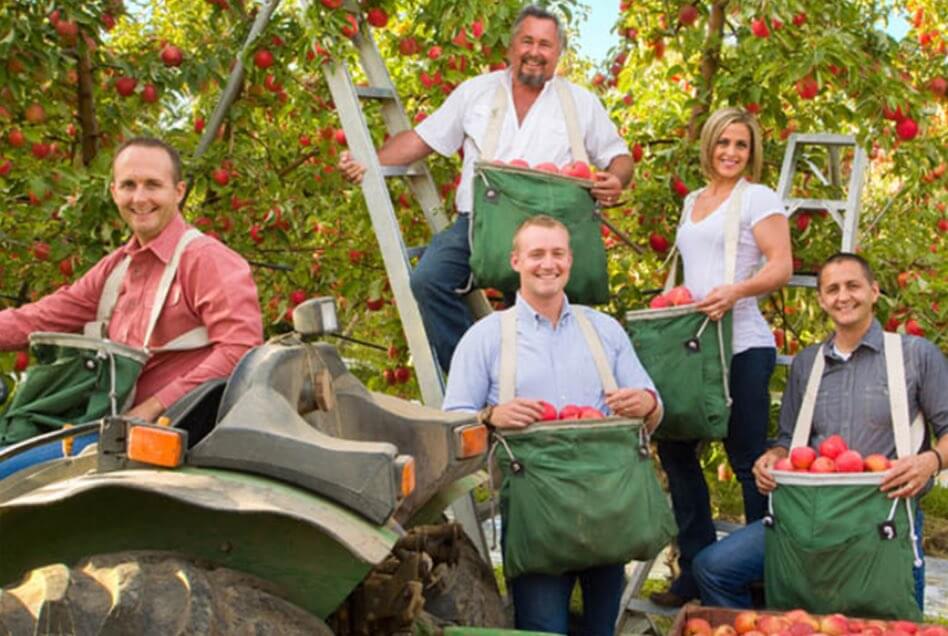 …rooted in six generations of Mathison family farmers.
It's centered on perseverance, innovation, and a commitment to wake with the sun for a day of hard work. Our story is what helps us grow world famous fruits that delight.