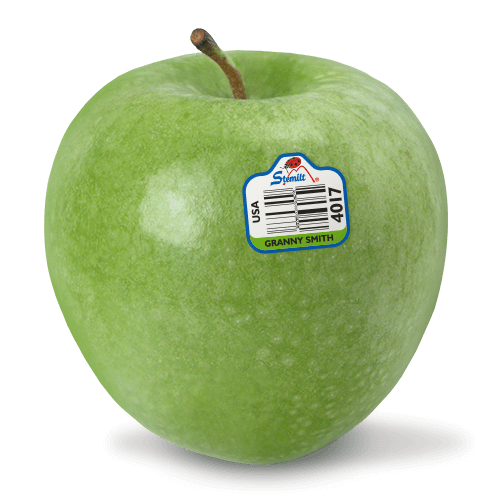 About The Fruit
Meet the apple that doesn't hold back. Granny Smith will make anyone's face pucker up thanks to its strong tartness. It's very firm with loads of juice and lemon-like acidity and just enough sweetness.
Granny Smith is a true use-it-for-anything apple. It's one of the best to bake and cook with, a favorite for dipping with peanut butter, and it won't brown quickly, making it ideal for salads, fruit platters, freezing and more.
More About The Fruit
Maria Ann (Granny) Smith discovered a green apple growing on her property in Australia in 1868 in the same place that she often tossed French crab apples grown in Tasmania. The seedling developed into bright green colored apples that are now one of the most well-known apples thanks to its tart flavor and baking abilities.
The parentage of Granny Smith is still uncertain, but many believe it is a cross between the French Crab apple and the Rome beauty. Washington apple growers began growing the variety commercially in the late 1960s and it continues to be a go-to for tart apple lovers everywhere.