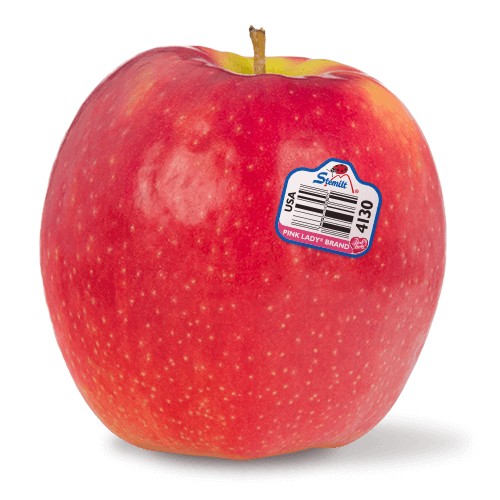 About The Fruit
Can you fall in love with an apple? We think so and get giddy talking about the zippy taste of Pink Lady® apples. This firm, pink-hued apple has a perfect sweet-tart flavor and effervescent finish.
Pink Lady® apples have high sugars and high acids that make them slow to oxidize, or brown, when sliced. It's a great apple to snack on, slice on a salad, freeze, and definitely use it in any apple recipe you're making.
More About The Fruit
From the land down under, the Pink Lady® brand Cripps Pink cultivar apple originated in 1973. Australian researcher John Cripps crossed the famous Golden Delicious with the lovely Lady Williams apple to create the beautiful and bright apple that we adoringly call Pink Lady®. In fact, Pink Lady® was the first apple with a trademark name!
Pink Lady® apples came to the U.S. in the late 1990s and is a managed variety, which means only select growers can produce it. Stemilt is proud to be one of the longest and leading growers of zippy Pink Lady® apples!