Originally published April 2016, updated March 2022.
Warmer weather has arrived in most places, which means dining al fresco (outside) is likely on your mind. This Green Apple Salsa recipe from Sally Kuzemchak of our Kitchen Council is the perfect vibrant spring and summer side dish to help you do just that. It comes together in minutes and makes the perfect starter or topper to any grilled protein you might make on the BBQ. Enjoy!
We love fruit salsa, especially in the spring and summer when the warmer weather sends us outside to grill and enjoy meals on the patio. There's just something about it that makes us feel like we are dining beachside—even when we are simply sitting in our own backyards.
Apple Salsa: A Healthier Alternative
From a nutrition standpoint, fruit salsa is also a much lighter, healthier alternative to usual condiments like cream sauces, barbecue sauce, and sour cream. While those are typically loaded with extra calories and added sodium and sugar, fruit salsa is brimming with nutrients like vitamin C and fiber, plus an array of disease-fighting compounds. Since most Americans don't get their daily fill of fruits or vegetables, it's a helpful addition to the table.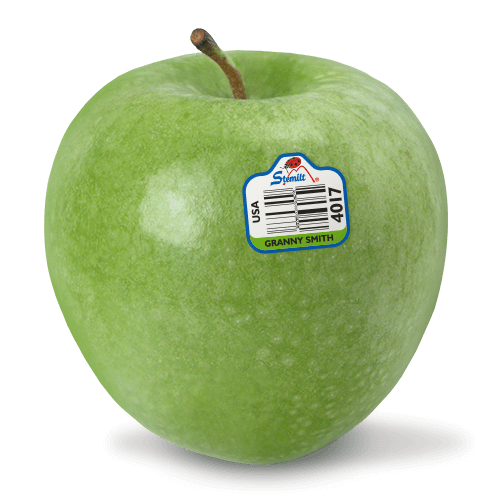 Fruit salsa also adds a welcome burst of color to meals and a unique mix of sweet and savory flavors. Mango and peach both make regular appearances in fruit salsa, but apples lend a wonderful crunchy texture. Though you can use any variety of apples in this recipe, Granny Smith apples (which are in season year-round) have an especially crisp texture and a lemon-like tart flavor that make this salsa unique. Granny Smith also has another useful perk: it naturally resists browning thanks to the fruit's high acidity.
Keep the skin on the apples when you make this salsa. The bright green shade contrasts nicely with the colors of the yellow pepper and red onion. And if you're not on Team Cilantro (we know some people swear it tastes like soap), just sub in chopped fresh parsley instead.
You can pair this Green Apple Salsa with grilled shrimp or chicken or spoon it into fish tacos. Or simply serve it alongside a pile of crunchy tortilla chips as a fun side or starter. Check out the video below for a quick how-to make guide!