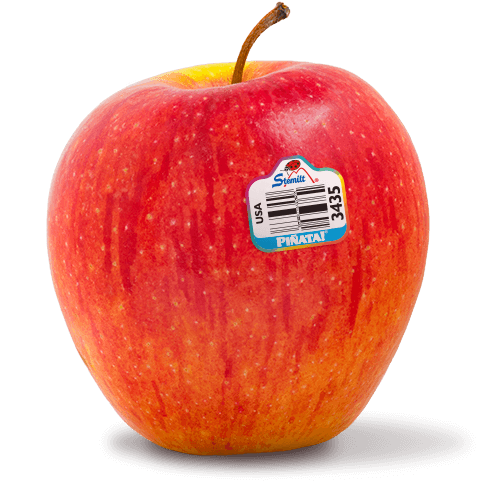 About The Fruit
Let's be honest, who doesn't long for all things tropical? Piñata® brand Pinova cultivar apples please your tropic cravings. Piñata® has a crisp, juicy bite, but what really gets people excited is its noticeable yet balanced sweet and tart taste and long-lasting pineapple finish.
Its heirloom parentage makes it one of the best apples for baking (it won't break down in the heat), but you can't go wrong with this as a snack or added to a green salad.
More About The Fruit
Piñata® apples may be tropical-esque, but its roots are European. In the 1970s, researchers in Germany used traditional cross-pollination breeding methods to join three apples – Golden Delicious, Cox's Orange Pippin, and Duchess of Oldenburg. The latter two are incredible heirloom varieties from Europe.
In 2004, the Mathison family of Stemilt adopted Piñata® as their first-ever signature apple variety and started growing it in beautiful Washington State. The family came up with the brand name – Piñata® –by joining two syllables from its European names (Pinova and Sonata). It's a fun name to have as it gets people excited about Piñata® apple's unique taste!