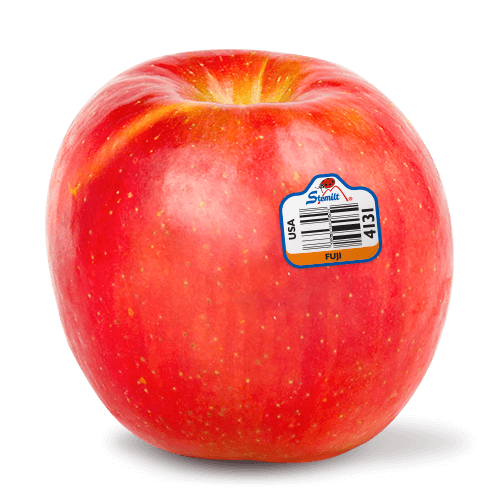 About The Fruit
Got a sweet tooth? Fuji apples are the sweetest apple Stemilt grows. This bi-colored apple has a fine-grain, creamy white flesh and juicy, ultra-sweet bite that makes you think of freshly pressed apple juice. Go on, be the kid in the candy shop by biting into a Fuji apple.
Fuji apples are ideal for fresh applications, like snacking. You can also juice or freeze this apple!
More About The Fruit
The Fuji apple's roots are found in Fujisaki, Japan where it was born in the late 1930s. Growers at the Tohoku Research Station used traditional cross pollination of two common apple varieties – Red Delicious and Virginia Ralls Janet – to create Fuji.
Since it landed in the U.S., the Fuji apple has taken off, growing into one of the most popular varieties for apple lovers everywhere. The sweet apple has a Brix (sugar) level of 15-18 Brix, making it the sweetest apple around. Plus, it is a great storing apple making it easy to find in stores year-round.