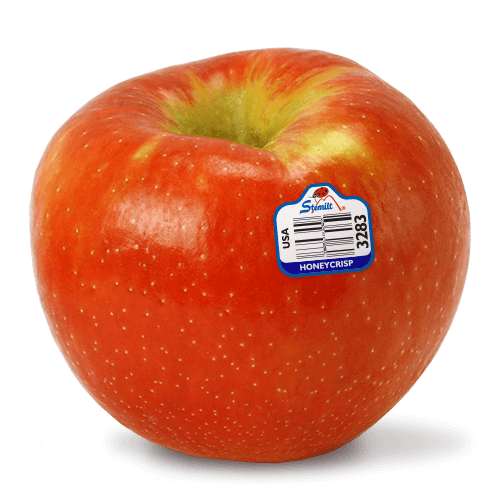 About The Fruit
Honeycrisp apples are the real deal. Bite into one and you'll experience extreme juice, oh-so refreshing sweetness, and a shattering in your mouth. That's because the cells of Honeycrisp apples fracture cleanly when bitten, a unique trait for apples. Sounds pretty amazing, right?!
Because of all that juice, Honeycrisp is the apple to snack on, place atop a fresh salad, or pair with cheese. Save the baking for another apple variety, as the oven is not where Honeycrisp should be!
More About The Fruit
We're guessing you already know of and adore Honeycrisp, but you must learn the crazy story of how it came to be. The Honeycrisp apple was developed through traditional cross-pollination methods at the University of Minnesota's apple breeding program. At first, it was marked for the discard pile, but a young researcher, David Bedford, took a second bite and decided to continue testing it. Thank goodness he did!
For a long time, Honeycrisp's parentage was unknown but thought to be the Macoun and Honeygold varieties. In 2017, genetic testing revealed that two University of Minnesota apples, Keepsake and MN 1627 (an unreleased variety), were the true parents of the uber popular apple.