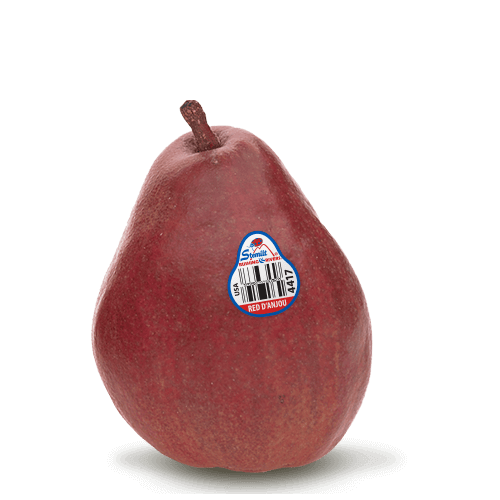 About The Fruit
Fiery red on the outside with a zesty, citrus-like flavor, Red d'Anjou pears are such a treat. You'll love its pleasant sweetness and juicy bite.
Red d'Anjou pears are a wonderful snack or topped on a bed of greens. The pear also does very well when used in heated applications for baking or poaching.
More About The Fruit
Red d'Anjou pears are a natural sport of the green d'Anjou pear and discovered growing on a pear tree in Medford, Oregon in the 1950s. These natural mutations usually go unnoticed, but Red d'Anjou was an exception. The main difference between green and red d'Anjou pears is their opposite colors.
Stemilt grows its Red d'Anjou pears in Washington State's river valley locales, where the surrounding mountains offer fresh air for pears to take in.